Stonewood Homes Whangarei owner Marcus Bracey has many years of home building experience under his belt. His knowledge of the industry and attention to detail is evident in every home he builds.
"My philosophy has always been to treat every house I have built as if it were my own. This probably explains why so many of the homes he has built have gone on to achieve success in the recent Master Builders House of the Year Awards, including a category winner award and a Gold award".
The level of care and attention dedicated to building such award-winning homes is extended to his staff as Marcus has been a pillar of support and guidance in building their careers. Amongst the four builders and one apprentice that have been working for him, all but one have successfully completed their apprenticeship.
From the moment you step inside these homes, The Stonewood Homes Whangarei team want you to see and feel the difference. Every care is made to make sure that your build is everything you're hoping for. Working with clients to achieve their dream home is what sets Stonewood apart and the results speak for themselves. Clients love knowing they will be listened to and that creating tailor-made plans to suit their family is part of the Stonewood experience.
If you would like to know more about how we can work together to create your stunning new Stonewood Home, the Whangarei team would love to hear from you.
With its subtropical climate, central marina, a thriving arts culture and stunning beaches nearby, Whangarei is an ideal city to call home.
The Whangarei town basin, flanked by a sheltered marina, is the focal point of the city, with the newest landmark being the spectacular Hundertwasser Art Centre. The Whangārei Art Museum is also located in the town basin, along with independent galleries. The 4.2km Hātea Loop Walkway features sculptures along its route and the Street Prints Manaia art trail includes 15 murals throughout town.
The summit of Mount Parihaka is the highest point in the city and was once the site of the largest Māori Pā (fortified village) in New Zealand. The Whangarei District features six stunning waterfalls and a host of beautiful beaches, all within an hours' drive from Whangarei city. The Poor Knights Islands Marine Reserve is also close by and is considered one of the top ten dive sites in the world.
Other notable Whangarei attractions are the Whangarei Quarry Gardens, set within a disused quarry and the native forest at the AH Reed Memorial Park. This remnant of the original kauri forest features a tree-top boardwalk, stately kauri trees and the Pukenui waterfall.
Tourism; agriculture, horticulture and forestry; aquaculture; manufacturing and marine engineering are the key industry sectors in Whangarei.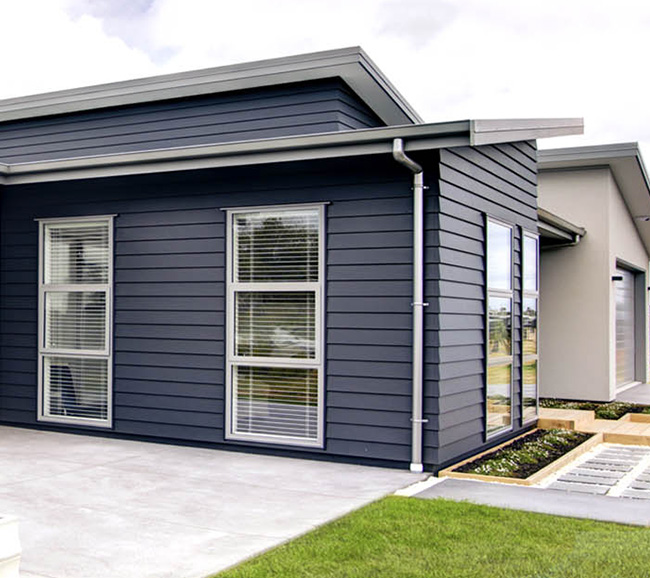 The Whangarei District supports over 100,000 dairy cattle, producing an average of 184kg milk fat annually per cow, about 100,000 sheep, and 850,000 beef cattle. The main food crops grown in the area are avocado, olives, macadamia nuts, apples and persimmons and there are also areas of kiwifruit, tamarillo, passionfruit, strawberries and citrus fruit. Whangarei has around 35,000 hectares of exotic forest wood plantations.
In the manufacturing sector, Whangarei is home to Refining NZ – New Zealand's only oil refinery, Culham Engineering – one of the nation's largest fabrication facilities, SPIIND – who provide onsite mechanical and electrical maintenance services to industries throughout New Zealand, McRaes Global Engineering Ltd – a leader in hydraulics, engineering and controls, Hansen Products – who design, manufacture and distribute pipe fittings and valves around the world, Golden Bay Cement – New Zealand's largest cement manufacturer and the Circa Marine foundry – which produces aluminium and steel.
Whangarei is the closest marine engineering precinct to southern cruise routes and is recognised as a boat building and marine engineering hub. It is a popular stopover for yachties sailing to New Zealand and the greater South Pacific.
Residents and visitors have an abundance of shopping choices in Whangarei, including large shopping centres and smaller artisan businesses. The Growers Market is a Whangarei institution and is held every Saturday in downtown Whangarei.
For families looking to move to Whangarei, students are well catered for in the area, with NorthTec's main campus located in the suburb of Raumanga and The University of Auckland maintaining a campus in the city centre. In Whangarei there are 6 high schools, 2 intermediate schools and 13 primary schools.
Explore Our House & Land Packages
A builder by trade, Marcus Bracey has been involved in the building industry for over 20 years. It is his intricate knowledge of carpentry and the building process that easily imbues trust from his Whangarei clients.
Owner of Stonewood Homes Whangarei for seven years, he and his team of seven staff have won four Master Builders House of the Year Gold awards, including the 2021 Gold award for a stunning custom harbourfront home at Whangarei Heads.
Marcus brings his wealth of building experience to each and every building project his team take on and is passionate about providing the best advice to his clients.
Stonewood Homes Whangarei specialise in custom builds and house and land packages and can also manage knockdown rebuilds. The team are proudly local and sponsor bowling clubs, the Hikurangi Golf Club, SPCA, Manaia Junior Rugby, Hora Hora Rugby, and the Cancer Society.
Stonewood Homes Whangarei service the following suburbs and surrounding areas:
Kamo
Springs Flat
Tikipunga
Three Mile Bush
Otangarei
Mairtown
Regent
Kensington
Whau Valley
Morningside
Raumanga
Maunu
Horahora Woodhill The Avenues Riverside Port Whangarei
Sherwood Rise
Onerahi
Parahaki
Building at Marsden Cove, or wherever, I have no hesitation recommending Stonewood's Whangarei. They have embraced my ideas to design a bespoke version based around two of their standard designs. The finished house is exceptional, fully meeting our expectations. It is a pleasure to see such attention to detail in this day and age. Marcus is very lucky to have such dedicated staff as Julie and Andrew.
2021 HOY Awards

Altus Window Systems New Home $750,000 – $1 Million