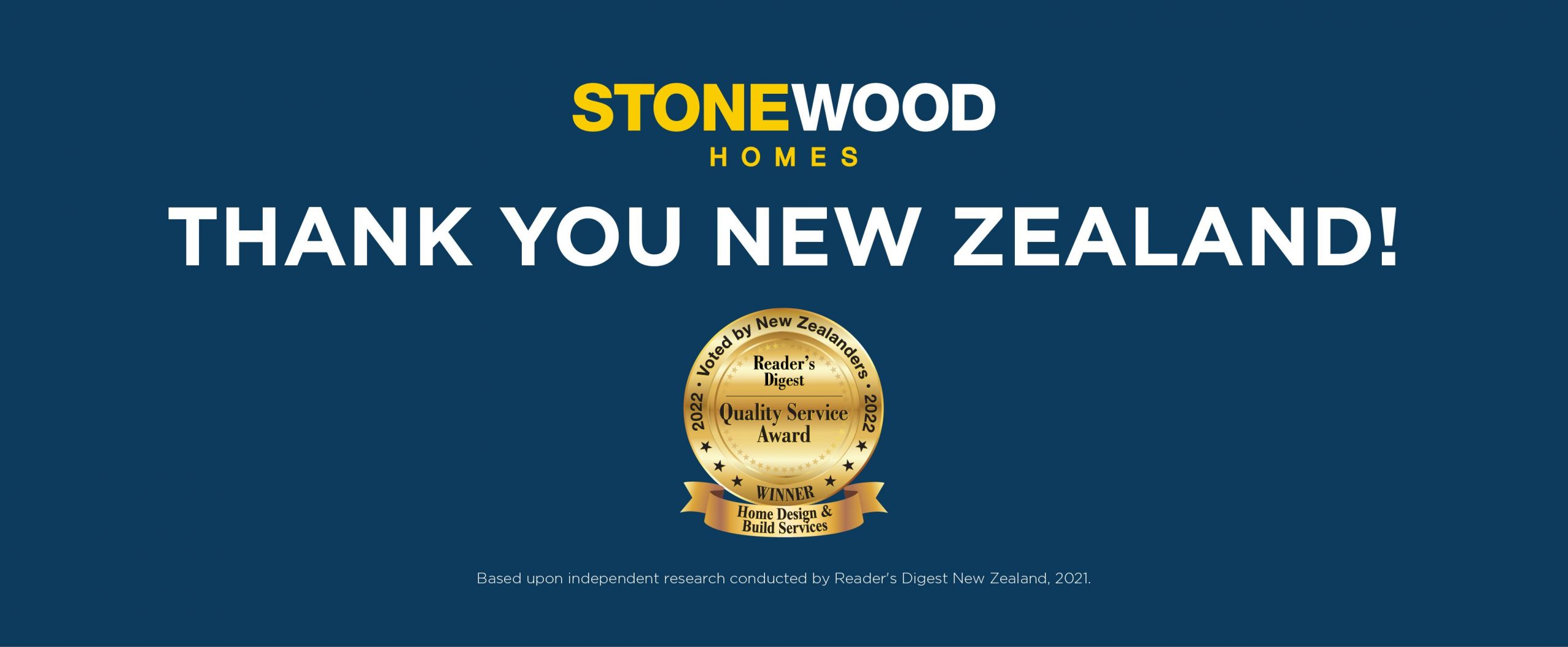 We're proud to announce we have been recognised for our commitment to unmatched quality and service being awarded gold in the Reader's Digest Quality Service Awards 2022* in the Home Design and Build Services category, as voted by New Zealanders.
Sharing the building journey with our clients is the cornerstone of our business and people appreciate the choice we offer from the opportunity to custom design their homes through to modifying our existing architectural designs.
While it's been a tough time for the building industry, with lockdowns and the associated new requirements for health and safety on building sites, as well as a shortage of materials at times, we've made a concerted effort to raise our service levels to accommodate these factors and any uncertainty our clients may have been feeling through the building process. This was reflected in comments from survey respondents, who said our wonderful network was easy to deal with, provided a fast and efficient service and offered well thought out house designs.
We wanted to say thank you for your vote of confidence and we can't wait to build more homes for New Zealand families in our local regions for years to come.
*The Reader's Digest Quality Service Awards measure service quality across 35 categories, based on brand awareness and survey responses from over 2000 New Zealanders.
Some of our featured home designs
Some of our featured home designs