Your Trusted Home Builders in Nelson
Are you looking for the best builders Nelson has to offer? Perhaps you're upgrading to something a little bigger? Maybe even downsizing now that the kids have left the nest? Whatever your new home needs, you can count on the team at Stonewood Homes to deliver high-quality homes at affordable prices.
Here are Stonewood Homes, we pride ourselves on going the extra mile for our clients. With a range of home designs to choose from and a team dedicated to the highest building standards in New Zealand, can you afford not to check out Stonewood Homes? For all homes large and small, we're here as your trusted local home builders in Nelson.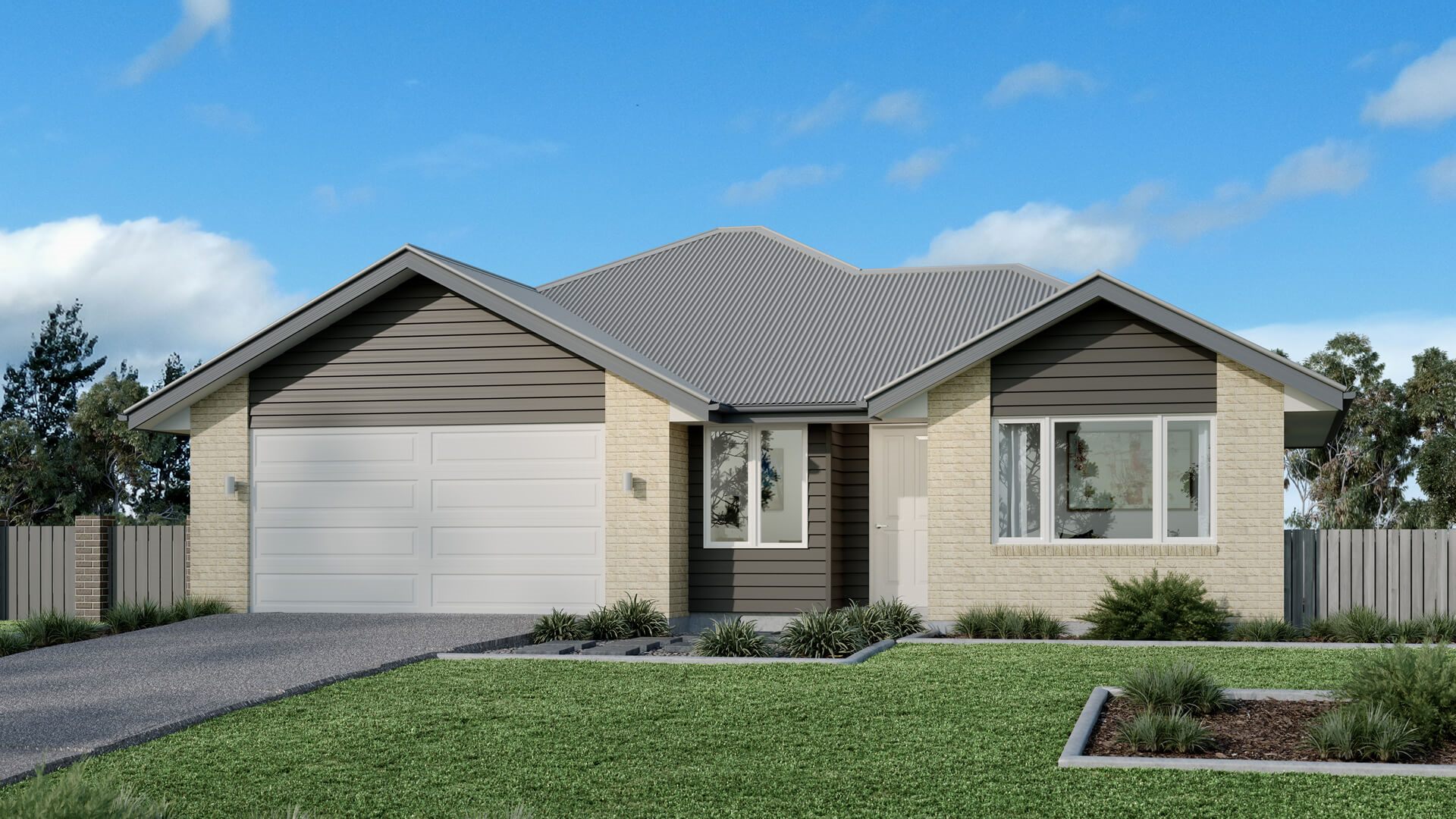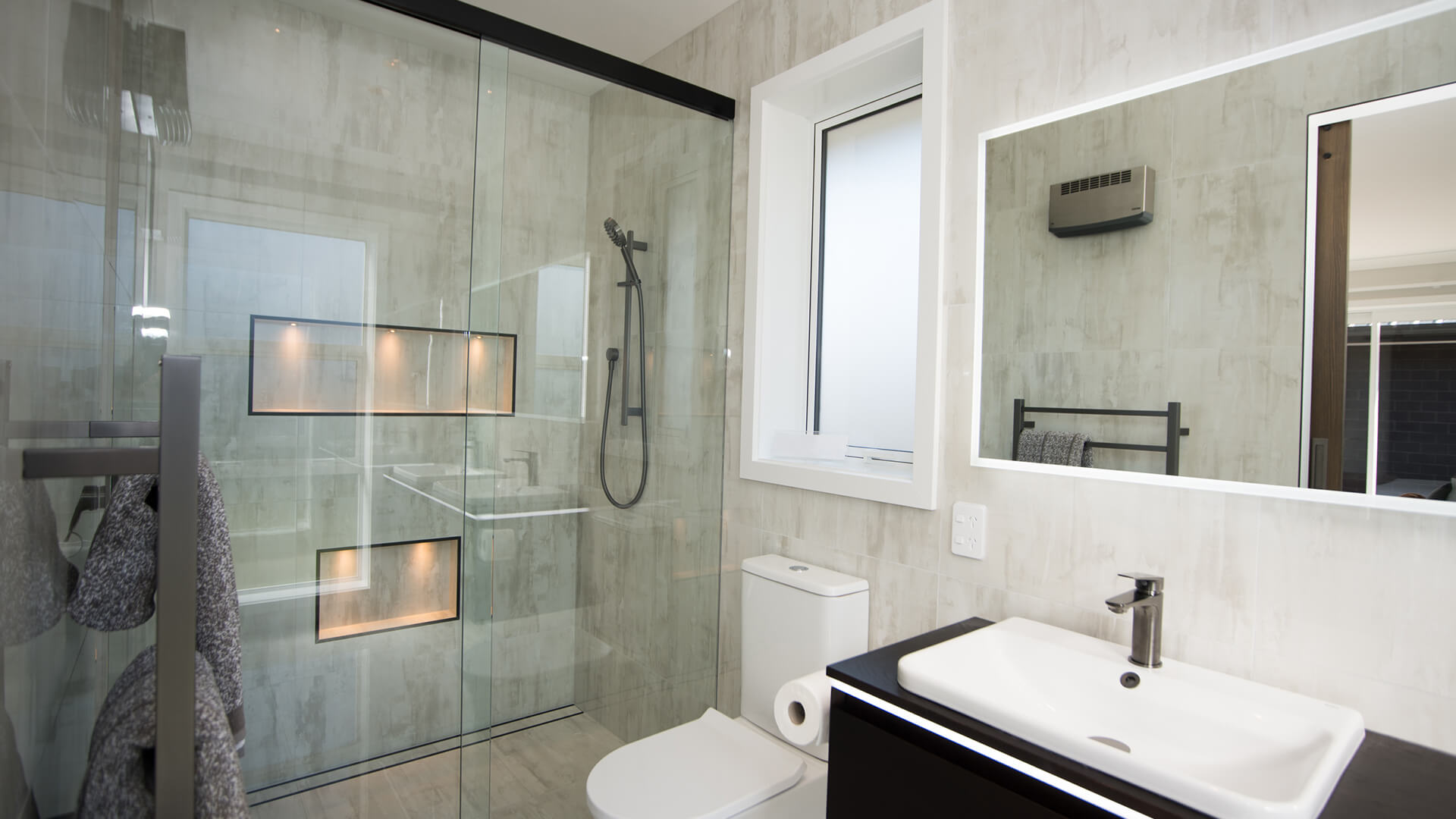 A comprehensive range of beautiful home designs
Have you considered what style of home you need to best suit your lifestyle? Stonewood Homes provides a huge range of home designs to suit every budget and every lifestyle. We have beautiful low-maintenance 3-bedroom homes for first-home buyers and those looking to downsize. But for the growing family, we've also got stunning 5-bedroom house designs.
When you choose Stonewood Homes, you get access to a massive selection of house styles, including multi-story homes. We work closely with you to understand your needs, your lifestyle and your future goals. From there, we can present you with a range of options.
If you like one of our house designs but need a few adjustments, we're always happy to work with you. Also, if you want a completely custom home designed according to your wants and needs, our design team is here to help.
Something for every budget
When you're planning to build a new home, you need builders in nelson who can give you accurate quotes and affordable prices. Here at Stonewood, we offer exceptional prices for new homes, and we've got homes for every budget. Our specialist team consults with you to find out what you're looking to spend and how we can provide options that work for you.
No matter how affordable our homes are, we never compromise on quality. So, you can rest assured that you're getting the best home available for the money you spend. From modest 3-bedroom homes to sprawling 5-bedroom sanctuaries, we've got something for everyone.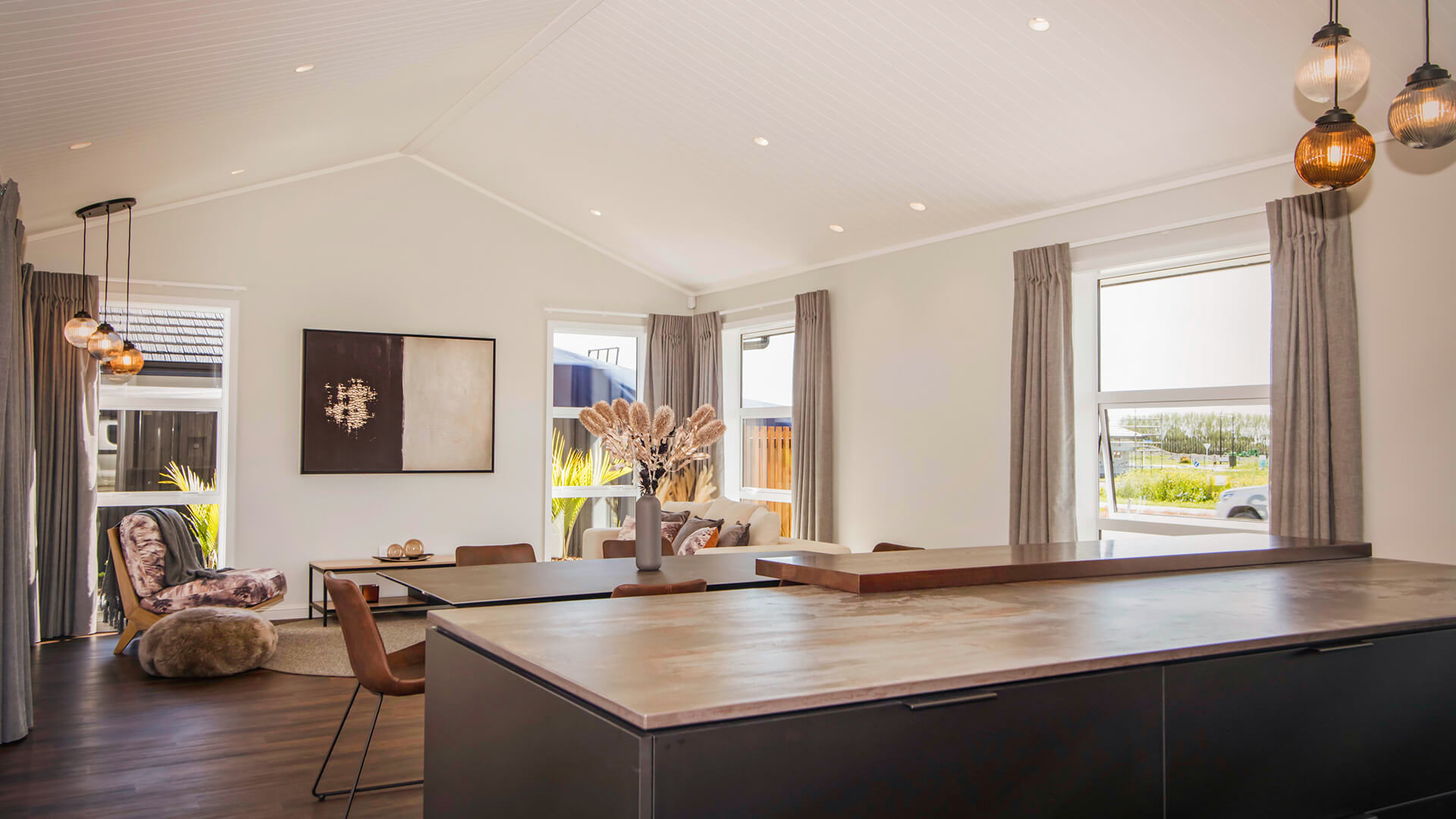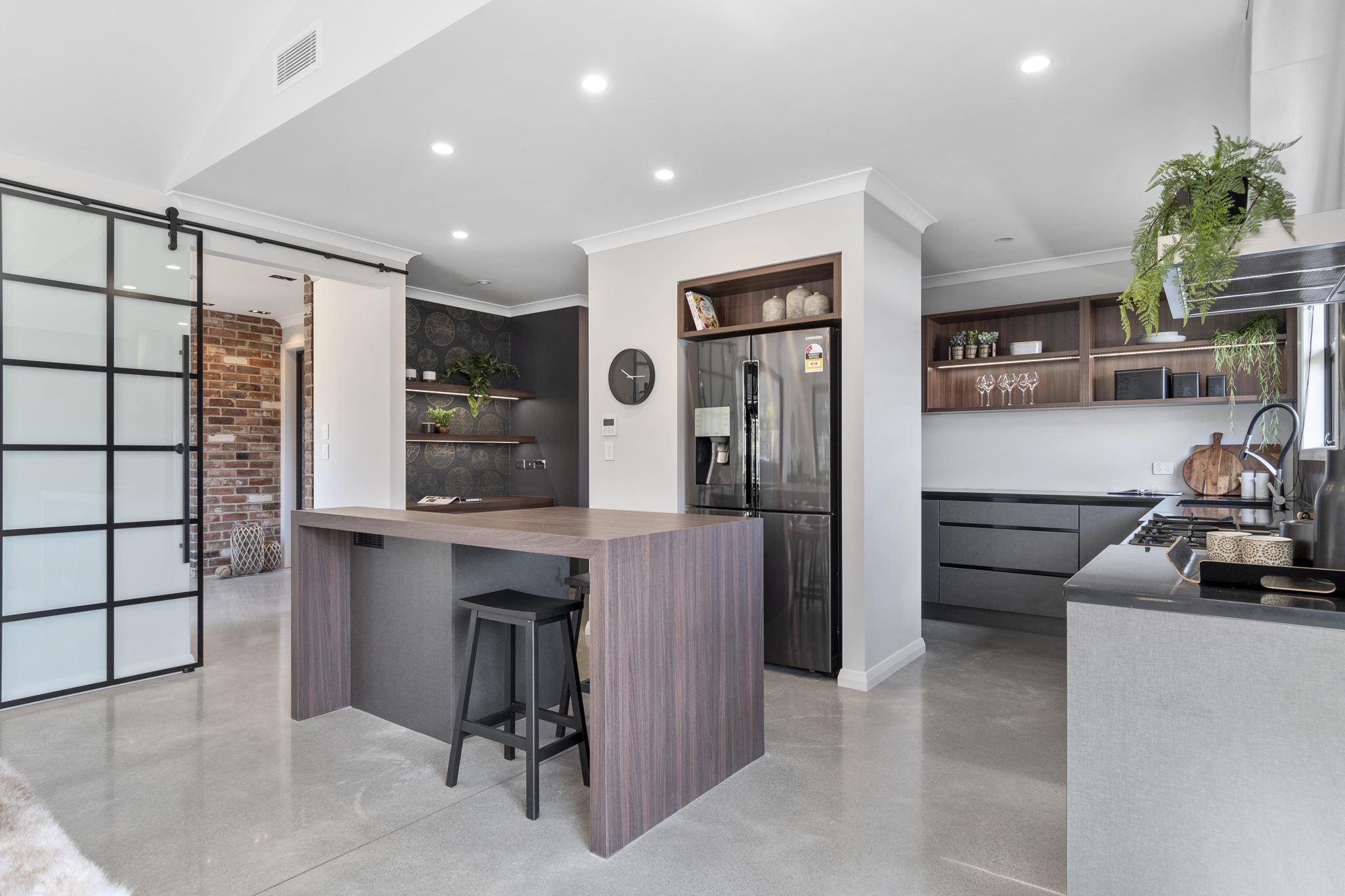 Full support all the way
Building a home can be stressful, and we totally understand that. It's not uncommon for home builders to feel left out in the cold throughout the building process, never really sure where the builders are up to or how much longer they'll be waiting.
Here at Stonewood, we don't think that's good enough. That's why we keep you in the loop from start to finish. Using tools like Stonewood Connect and Builder Trend, you'll always know what's happening with your build. We like to consider every project as a partnership, which is why we keep you involved from the very first consultation to the final handover of keys.
Modern inclusions
Even if you choose a ready-made home design from our great selection, you still have plenty of customisation options with Stonewood Homes. Our homes are packed with modern features and inclusions, such as designer kitchens, double glazing, roofing options, luxury appliances and much more.
If you want to save some money by dialling back the elements of luxury in your home, we've got you covered. We offer cost-effective, quality inclusions in all of our homes, even if you don't choose to upgrade to premium fittings.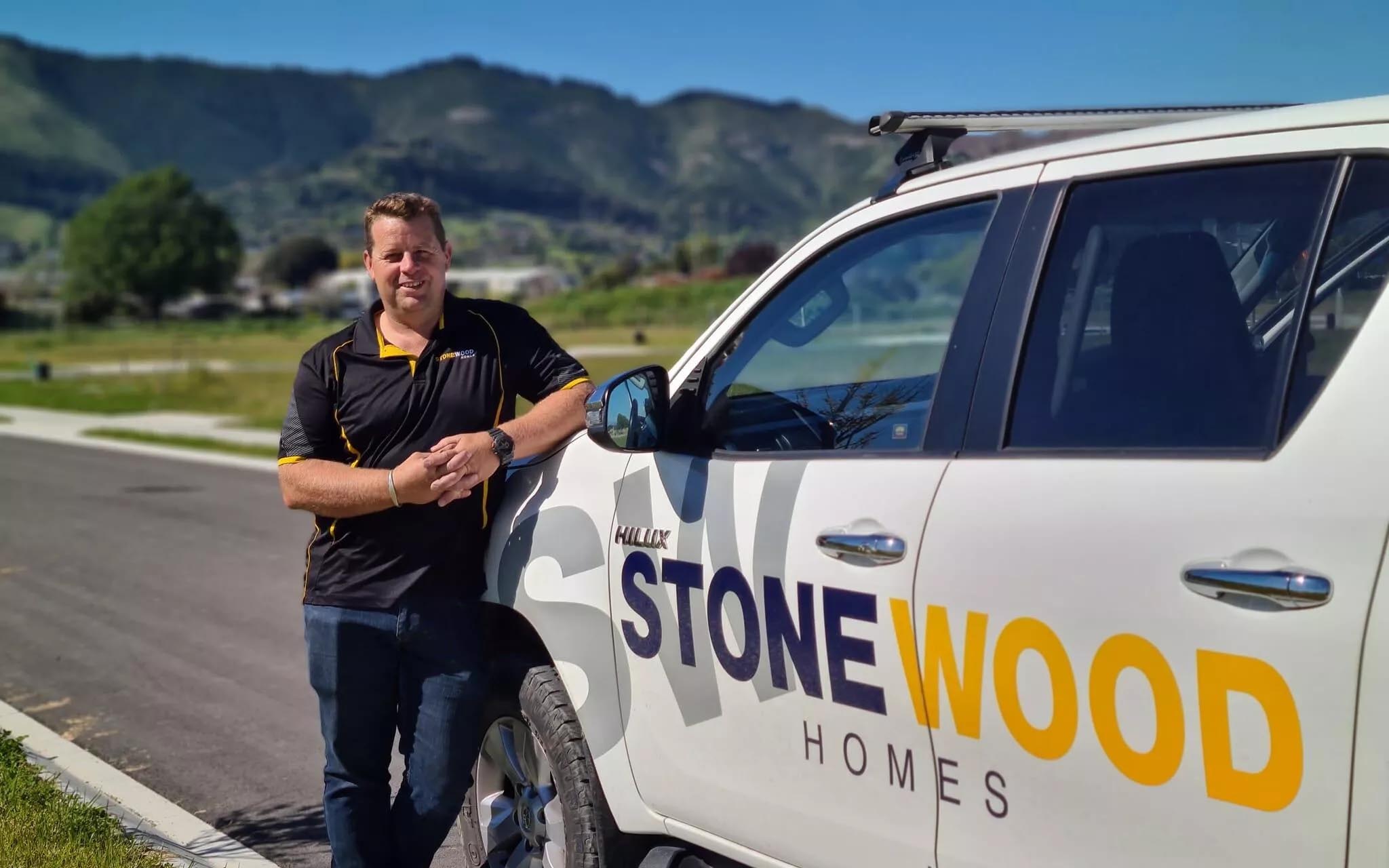 We can even help with finance
In many ways, choosing a house design and layout is the easy part. The real challenge begins when you start looking for finance. No matter how many mortgages you've had in your life, the finance process is never easy or enjoyable, we like to lighten the load for you.
Stonewood Homes has partnered with a trusted finance provider to give you even more options. Of course, you can always source your own finance too. We just like to give you as many choices as possible.
Talk to your local home builders in Nelson today
Are you ready to start your home-building journey? Our qualified builders in Nelson are here with you every step of the way. For personalised service where your needs are at the centre of everything, look no further than Stonewood Homes. Contact us today to find out how we can help build your dream home.