Pavillion 2.0, Evoke 250m2
This home has been designed to stand out from the crowd and harness the beauty of natural light at every turn.
With two separate wings, this home is flooded with light thanks to a central foyer that cleverly connects to outside as soon as you walk through the front door.
The main living pod has two large open plan living areas divided by a designer kitchen with ample storage. The second pod includes a double garage, family sized laundry with ample storage, 3 – 4 bedrooms including a separate bathroom and a grand master suite with its own direct access to outside.
Explore the design today.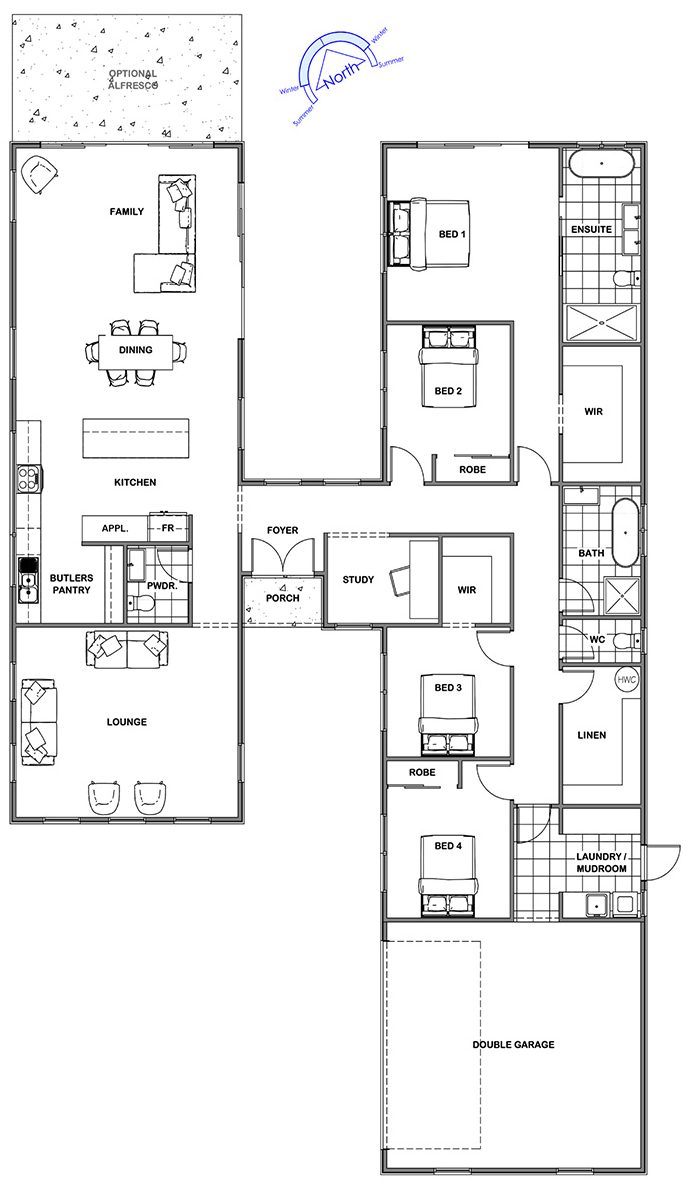 Don't wait to build the home you deserve.
Get in touch today.