Chris and Kelly Karton and Nigel and Amy Hollamby are the proud owners of Stonewood Homes South Canterbury. Their experience in new home building is extensive. Having owned the franchise for the past 9 years and completing more than 250 homes in the region. Together with their experienced team of staff your new home build will be an easy stress free experience.
South Canterbury consists of three districts – Timaru, Mackenzie and Waimate. The region offers residents and visitors a wide array of natural attractions, including Caroline Bay – named one of New Zealand's Top 10 beaches and Aoraki Mount Cook – New Zealand's highest mountain. There are countless pristine rivers and lakes for swimming, kayaking or fishing and the walking/hiking/cycling trails are some of the most stunning in New Zealand. In winter, skiing, ice skating and soaking in hot poolsare the favoured activities.
South Canterbury is rich in history and has a thriving arts culture. Residents and visitors can explore the many museums, historic sitesand galleries throughout the region. Timaru's main street and heritage buildings are famed for their Edwardian architecture, while the Te Ana Māori Rock Art Centre offers guided tours to iconic Māori rock art sites and Bushtown- a replica Edwardian town in Waimate- commemorates the pioneers who milled the Totara tree forests.
There is an array of family-friendly activities throughout the region, including interactive exhibits at South Canterbury Museum, the Aigantighe Art Gallery and Chipmunks Playland. ThePleasant Point Museum and Railwayoperates steam locomotives and one of only two Model T Ford railcar replicas in the world. At the Caroline Bay Trust Aoraki Centre (CBay), patrons can enjoy the three indoor heated pools, a 50m outdoor heated pool, two hydroslides, a children's water play area, rapid river, bombing tower and chillax area with steam, sauna and spa facilities.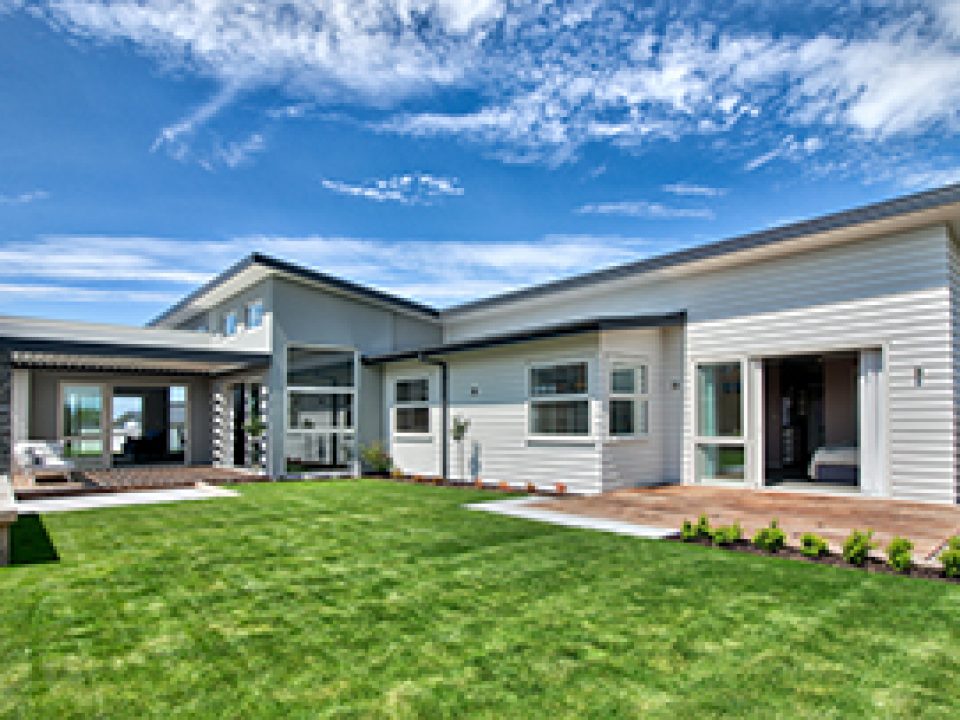 South Canterbury's economy is strongly influenced by its agricultural heritage, with dairy farming, horticultural production, cropping and sheep and beef farming prevalent in the region. It is also home to a number ofmanufacturing, engineering and logistics businesses including Fonterra Clandeboye and Studholme Dairy, Oceania Dairy, Holcim Cement terminal, McCain's food processing plant, DB Mainland Breweries, NZ Light Leathers, Alliance Group Smithfield meat processing plant and Barker's of Geraldine.
South Canterbury has an array of private and public schools, while the Ara Institute of Canterbury specialises in applied tertiary training and offers courses in business, engineering, architecture, nursing, creative arts, hospitality, computing, science, languages, outdoor education and broadcasting. Ara has six campuses in Canterbury and North Otago (three in Christchurch and one each in Ashburton, Timaru and Oamaru), making it the largest tertiary institute in the South Island.
South Canterbury is an extremely affordable region to live in – the average price for a property in Waimate is around $470,000 – the cheapest in the region. Timaru's average house price is $550,000, while Mackenzie's median house price is $760,00.
Explore Our House & Land Packages
Amy & Nigel Hollamby and Chris Karton
Stonewood Homes South Canterbury truly is a family business, run by Amy and Nigel Hollamby and Amy's brother Chris Karton. The trio have owned and operated Stonewood Homes South Canterbury for 13 years.
There is a wealth of experience among the nine staff members who work in the business, with five of them being trade qualified. Experience is the cornerstone of Stonewood Homes South Canterbury, with the team having built more than 370 houses in the South Canterbury area.
Having built nine of their own homes, Amy, Nigel and Chris understand the building journey and are committed to making it a stress-free experience for their clients by managing the whole process from start to finish. Having won six Master Builders House of the Year awards, Stonewood Homes South Canterbury is a leader in the construction of beautifully designed modern, energy efficient homes. They are also highly respected within the Stonewood Homes family, having won Franchisee of the Year awards four times.
The trio and their team at Stonewood Homes South Canterbury offer a full list of services for their local clients, including knockdown rebuilds, custom builds and house and land packages.
Stonewood Homes South Canterbury the followingtowns/districts and surrounding areas:
Timaru District
Timaru
Geraldine
Temuka
Pleasant Point
Mackenzie District
Fairlie
Burkes Pass
Lake Tekapo
Lake Pukaki
Aoraki Mt Cook
Twizel
Waimate District
We planned our custom design with Stonewood Homes from the comfort of our lounge during lockdown. We loved the communication and ease during the design process. The advice and personalisation provided showed how knowledgeable the Stonewood Homes staff were and we loved how well they knew the weather conditions in our area. Within months our plans were at council and we were breaking ground on our dream home. Our builder was absolutely amazing and took care with everything he did. Our project manager kept everything flowing and answered our questions with ease. We love our final product and Stonewood took the stress out of building and made it an amazing adventure. If you are looking at building we highly recommend making contact with Stonewood Homes.
Building a new home is challenging, but when dealing with Stonewood Homes you can confidently cast all the worries to them. They will work beside you seamlessly from start to finish. From our experience, we can certainly say our home was built to a very high standard and in just under 6 months! We are now enjoying the warm and cosy house, a perk of a newly built home. A huge thanks the to the Stonewood Homes Timaru team, Nigel, Chris, Amy and those working behind the scenes. If you're thinking of building a new abode...think Stonewood Homes!
Thank you Nigel, Amy, Chris and the Team at Stonewood South Canterbury for our newly built home. We have had a great experience from start to finish with the design process, selecting the interior options and seeing it all come together on time and to the budget. We would highly recommend Stonewood South Canterbury to anyone looking to build a quality new home.
Thank you to "all the team" at Stonewood we are enjoying our new home very much and appreciated your support and guidance all the way from start to finish - our new home makes us feel relaxed and on holiday so feel free to pop in anytime - thanks to all again.
From start to finish this was a great, stress free experience for us. The Stonewood team were faultless; from Richard at the design phase through to Chris at the project management stage, they were professional and went out of their way to help us achieve the best house for us. Thanks to Richard, Chris K, Nigel, Amy, Kelley & Chris M! Would 100% recommend them to build your house!!
Building with Stonewood was an exciting and good fun experience. The team were always friendly, considerate and helpful. We love our new house and all the many features, some we would never have thought of ourselves. The personalised online system - Stonewood Connect - is so good, it shows all the trades and the expected timeline start to finish. Many photo's all the way though also stored on line.
We were lucky enough to build a house with Stonewood last year, we cannot speak highly enough about them. From the first contact with Salesperson Richard to moving in, we could not praise them all enough. They made our experience enjoyable and carefree, nothing was ever a problem and we would not hesitate to recommend them or to build with them again.
Absolutely delighted with our new Stonewood home. As a company you guys have more than met our high expectations with regards to professionalism, attention to detail, customer service etc. Look forward to working with you all again soon on our next project.
A huge thank you to all the staff at Stonewood, from start to finish it has been a fantastic experience. The first day I walked into your showroom, saw the home desings and 'fell in love' with "Forest Park" I have renamed the house "Cooper Park". Special thanks to the Cooper Brothers Builders and all the other contractors. Stonewood Homes has been a pleasure to work with "slick", professional. warm and friendly. Thank You Team
From our first contact it was like being part of a large family.
We tragically lost our family home to a fire. Richard Brown was the first point of contact at Stonewood. He responded immediately, and it was all go from here. Richard's professionalism, loyalty, knowledge and expertise is invaluable. He is customer focused, proactive, approachable, and with a positive nature, he would always deliver. Richard was very understanding, & supportive of our situation. He made the building process smooth sailing and less stressful for us. We are impressed with the high calibre team at Stonewood. We are forever grateful for the opportunity to work with Richard, and are exceptionally happy we entrusted Stonewood in building our new home. We look forward to living the dream! Our heartfelt thanks.
We will be forever grateful to you all for makeing the process of building our beautiful family home stress free. Worth your weight in gold. Thanks so much!!
"We built a house with Stonewood Homes in 2018 and are so happy we did. What a great experience! From Richard Brown in sales to Chris Mclean in construction, every step of the way we were treated courteously, professionally and were listened to at all times as to what we wanted. Having never built a new home before Richard was so helpful and guided us through the whole process and had many ideas and solutions that we would never have thought of ourselves. He was a wealth of information and helpful advice and always with a smile. We had a few challenges along the way but nothing was too much trouble for him and he was always there at the end of the phone or computer that we could talk to. The construction of the house went up so quickly and we have Chris to thank for that. He made the whole build seem so easy and had the tradespeople here most days. He was so 'on top' of everything and what was happening and his attention to detail was second to none. We saw him on regular basis and he was always quick to rectify the couple of changes we wanted. In closing, we can not recommend the whole team at Stonewood Homes highly enough and in particular Richard, Chris and Nigel for their excellent communication, problem solving, attention to detail and helping us throughout the whole build. A big THANK YOU to everyone at Stonewood Homes
We looove our new home, very pleased with the quality. We'd like to thank Harry, who was always available when questions arise and listened to our requests patiently and courteously. Also thank you for the professional, well-run team at Stonewood Timaru who made the process a pleasant and memorable experience.
Just recently we had our home built with Stonewood Homes. I can't say enough how thrilled we are with it. When we first enquired about building, Viv in the Ashburton Branch made it very easy for us. She always answered our questions and made us feel good. Craig who was the project manager was also great, always available to talk. Can't say enough about the builders, Jason and his team were brilliant and very easy to talk to if we wanted to know anything. They did a great job! The team at Stonewood Homes are great, and would highly recommend a Stonewood to anyone. We love our home and are very happy with it. Thanks to everyone involved
We wish to thank Stonewood Homes and their amazing team for our beautiful home. They made it a very positive and enjoyable journey and such an easy process. In the beginning Harry Dupont discussed our needs and wishes offering suggestions re the house design, always leading us in the right direction. Craig McCarthy our project manager was a gem, handling the day to day building. We felt very safe and secure throughout the entire build process. Thankyou Stonewood and Congratulations on your 10 years.
Building our own very first home was our desire and fantasy but it became achievable with the help of Stonewood Homes. Our experience with Stonewood was amazing, when we met Harry first time, the way he presented the whole plan just amazed us. Me and Davinder made our decision in our minds right there. Although we hadn't had our finance approved, still they were happy to hold that section for us, that's the thing I personally loved about Stonewood. Today we are living in our dream home and loving it soooooo much. Thanks Stonewood Homes and entire Timaru team, you guys are amazing and so helpful. We strongly recommend Stonewood Homes Timaru.
In late 2018 our family had been planning to develop on two adjoining sections which housed two older rental properties. Enter Stonewood Homes. An initial approach just to sound out what they could offer made me quickly realise that any dealings with them were going to be very smooth and easy yet very professional. A couple of meetings with Harry Dupont later, things were very clear that the design they had presented was a perfect fit and style for our site. The service provided throughout was extremely helpful and the ability to compare all options and prices for the different parts of the build process. Site meetings with Nigel gave us peace of mind that everything had been thought through, and the build progressed without a hitch and the end result is a fantastic example of what their expert team of people can achieve. We were constantly "mentored" throughout the build and were given endless amounts of unbiased opinions or suggestions. This experience has been a pleasure and we are looking forward to the next build with the Stonewood team.
Have built two homes with Nigel and Chris and are an excellent and professional company to work with. Would recommend them before any other building company in South Canterbury.
Thank you soo much to Chris, Amy, Nigel and team at Stonewood. We love our new home and was stress free building with you. Highly recommend Josh Small building, they are an excellent building standard and very easy to deal with. Thanks guys x 🙂
STONEWOOD HOMES SOUTH CANTERBURY – AWARDS
Master Builders House of the Year Awards 2012
Supreme House of the Year Award
Master Builders House of the Year Awards 2017
Silver Award – New Home up to $450,000
Silver Awards – Volume/Group Housing up to $450,00
Gold Award – Show Home Award
Category Winner – Show Home Award