Christmas, the most wonderful time of the year! Even if you are ready for the Christmas season, is your home ready? We've put together three subtle yet brilliant ways on how you can decorate your home this Christmas.
Show Off Your Front Door
Sometimes you get so distracted with decorating the inside of your home that you forget about one of the most classic Christmas decorations of all time. A Christmas wreath on your front door is a fantastic way to greet your guests this season when they come over. If you're worried about damaging your front door, hang up your wreath with a simple command hook placed upside down on the outside of your door. Tie a matching ribbon around your wreath and loop it over the command hook.
Enjoy the Smell of the Holiday
While many are opting for faux Christmas trees, that divine Christmassy-smell around the house seems like something in the past. But not to fret, a DIY simmer pot would undoubtedly leave your house smelling of a wonderful aroma and save you from buying a fancy holiday scented candle as most of the ingredients can be found in your kitchen cupboard.
Mix together five cups of water with 2 peeled navel oranges,1 half sliced apple, 3 star anise, 3 sticks of cinnamon, 1 tsp ground fresh ginger, 1 tsp cardomoms, 1 tsp cloves and 1/4 tsp dried orange peel. Heat over a low heat until it simmers.
Get ready to have your home smelling like heaven!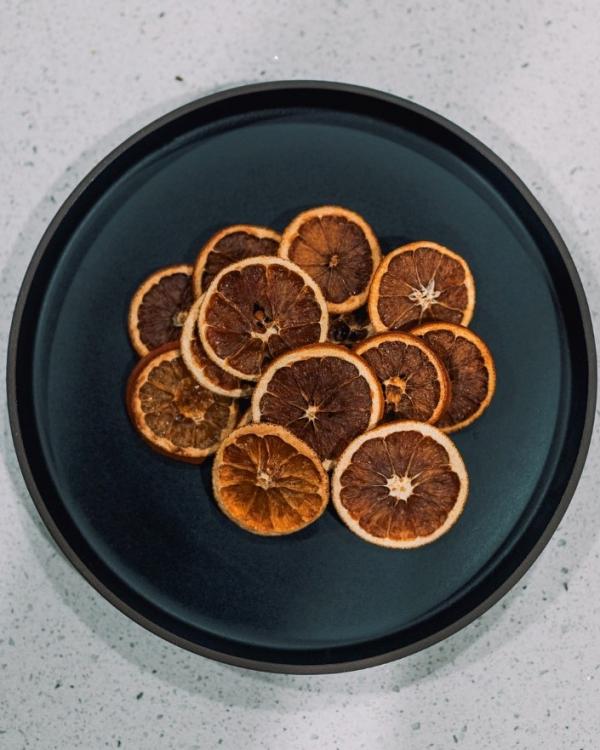 Statement Table Decorations
Planning a Christmas dinner can be super stressful in itself without having to worry about how your dinner table would look like. Easy and cost effective ways to brighten up your dining table for Christmas includes using elaborate dining chair bows and placing eye-catching centrepieces of bowls filled with leftover Christmas baubles, acorns and lush natural foliage.