Auckland South Franchisee
We have house and land packages available now in this exciting new development on Valley Road, Pukekohe. The unique subdivision is in a beautiful semi rural setting within walking distance of schools, parks and shops. With house and land available from just $800,000 this won't last so call today!
Auckland South offers residents a wide choice of lifestyles – from urban settings to tranquil rural living. The area is ethnically diverse, providing residents with a range of experiences and foods. The jewel in the crown of Auckland South is the Awhitu Peninsula and it is home to the Manukau Heads Lighthouse, one of the few in New Zealand that is open to the public. Awhitu Regional Park is a nature-lover's paradise where you can enjoy mountain biking, swimming, fishing, horse riding and walking.
Manukau
Manukau is home to a large Polynesian community and the famous Otara Flea Market operates every Saturday, with a strong Polynesian influence. The area has a number of kid-friendly attractions, including Rainbow's End, New Zealand's largest theme park; Butterfly Creek, where you can walk through the tropical butterfly house and see saltwater crocodiles and farm animals; and Vector Wero Whitewater Park. The Vodafone Events Centre is also located in Manukau.
Residents have access to a number of shopping centres, the largest two being Westfield Manukau City and Manukau Supa Centa. The Manukau Institute of Technology has two campuses in Manukau and one in Otara and has a broad range of study options for students and the South Campus of Auckland University of Technology is also located in Manukau.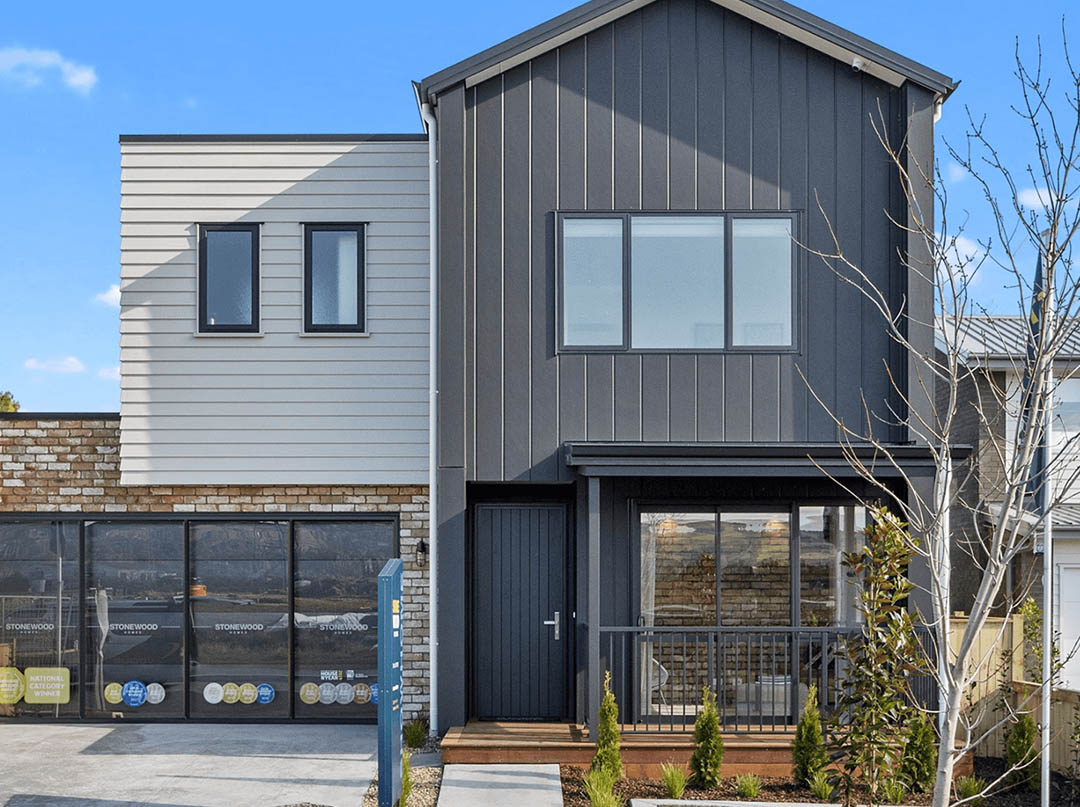 Pukekohe and Bombay
Pukekohe is a country town with a population of over 22,000. According to the Auckland Plan 2050, significant growth is anticipated in this area over the next 30 years. Approximately 1700 hectares of land for future urban development has been identified around Pukekohe, including around 790 hectares in Paerata.
Pukekohe is a major centre for equestrian and motorsport events and the annual V8 International Supercar event is held at Pukekohe Park Raceway every April. Pukekohe Park is also home to the Counties Racing Club, which hosts horse races throughout the year and has a Thoroughbred Training Centre.
Pukekohe has a thriving artistic community and is well known for handmade jewellery and traditional bone carvings. The Pukekohe Market has been running for 20 years every Saturday morning and at Pokeno Market on Sundays for just over 10 years.
The area is serviced by the Pukekohe High School, the Pukekohe Intermediate School and the Pukekohe East, Pukekohe Hill, Valley, Pukekohe North, KingsGate, St Joseph's and Tamaoho primary schools. Many children from the area also travel by bus to attend Kings College, Sacred Heart College, St Kentigern's, Hamilton Boys HS, Baradene, Hauraki Plains College, St Peter's Collegiate and Strathallan College.
Bombay is a settlement 10 km south-east of Drury, on an eroded volcano which formed the steep Bombay hills. It is home to New Zealand's largest olive estate, Bracu Estate. The area has a number of boutique farm stays, giving visitors the opportunity to participate in a genuine local farming experience. The Mount William Walkway hosts a wide variety of native trees and shrubs, including kauri, hard beech and king ferns. From the Mount William summit (373 m) there are expansive views to the West Coast and Firth of Thames.
Drury
Drury, a 30-minute drive from Auckland's city centre, is considered to be one of Auckland's fastest growing regions. Drury South Crossing is currently under development and is a 361-hectare masterplanned mixed-use precinct that will include industrial buildings and 800 residential homes. Approximately 6000 jobs are expected to be created on completion of the project, in the distribution, food processing, tech, manufacturing and logistics sectors. A new town centre is also being planned for Drury, following the purchase of a 51-hectare site by developers Kiwi Property.
Last year, the government announced a $2.4 billion Government investment in new roads and rail in South Auckland. The project includes three new rail stations (two in Drury and one in Paerata), Papakura to Pukekohe rail electrification, State Highway 1 improvements/shared walking/cycling path between Papakura and Drury, upgrades to Mill Park Rd and a third main rail line (Wiri to Quay Park).
Explore Our House & Land Packages
Jeff Wilson has been the owner of Stonewood Homes Auckland South for over 15 years. A builder by trade, Jeff has over 25 years' experience in the building industry. This extensive knowledge is why you will be confident of a superior outcome for your new home.
For Jeff and his experienced team of 11 staff, the values of Quality, Integrity and Experience are at the heart of their business ethos. Jeff believes it is the extensive building, design and consultancy experience within his team that enhances and makes the building process easier for clients. They trust the team can bring their dream to life.
The list of awards won by Stonewood Homes Auckland South is testament to the team's commitment to building the best homes within their clients' budgets. They have won more than 10 Master Builders House of the Year awards, including a National Award in the Top 100 Homes 2019 for their stunning entertainer's dream house in Beachlands. Stonewood Homes Auckland South have also won Franchise of the Year for exceptional operation standards.
Jeff and his team at Stonewood Homes Auckland South offer a full list of services for their local clients,
including knockdown rebuilds, custom builds and house and land packages.
Stonewood Homes Auckland South service the following areas:
We have now been in our new home for just about a year. It's fair to say that the experience of building with Stonewood has been most pleasant right from the first encounter with Lance in the show-home.
This is the third home we have built over the years so we knew that the process could be stressful with key decisions to be made right from the initial design through to finishing touches such as colours and furnishings.
In this case, the hassles were minimal and the practical advice we received from Stonewood and their people and their subcontractors contributed to a build that has resulted in a home with which we are very happy ...and proud to own.
Key to any successful build is the relationship with the builder and in our case we were very lucky that Dave and Nathan were our contract managers. Both brought a high level of professionalism to the job, such that it almost seemed that they were building their own home. They should be rightly proud of the final result!
I guess the question is whether we would build again with Stonewood. Based on this experience, the answer would be yes, although it would take a lot to convince us to move from where we are!
We are delighted and very happy with our amazing new home. Nathan and Mike were accessible, good to talk to and quickly responded to any questions or issues. Even when we did the kitchen ourselves we could ask for advice from them and they were really helpful. It's been amazing to have such a lovely home. We are both really thrilled. So thanks Mike and Nathan for going the extra mile.
After an extremely harrowing start with another building company, Stonewood Homes came to the rescue and turned our nightmare into a dream once more.
This new house build has been one of the biggest defining milestones in our lives. Thank you Stonewood East Auckland for helping us overcome so many mental and physical challenges and obstacles to get to the end of our first new house build. From the start Lance was reassuring and showed us all the possibilities we could include to achieve our dream home. Through the process Lesley made things happen no matter what the obstacle.
During construction Dave was super-efficient early in the build stage, and then Nathan became our mentor and visionary making every crazy idea possible. Mike was always there as our Counsellor and the calm through every storm. Jean, Anne, Monesh & Andrea were a great help too throughout the Build. We also really appreciated and would like to thank all the Stonewood Contracting Partners for their efforts to achieve an excellent result.
Ellen has been very helpful and I would recommend her to any potential clients.
We have been dealing with Ellen with the purchase of our new home with Stonewood Homes since May 2014. During this time we have found Ellen to be very informative and helpful with our purchase. She has gone out of her way to help us with any questions about the building and planning of our house. She has always been contactable any time of the day and night, if we have not been sure about anything to do with the plans or costings she has endeavoured to find the answers or has got back to us with the answers in a short space of time.
From my initial enquires, to my dream becoming a reality...
...is in a huge way thanks to Ellen. She has helped and guided me through all aspects, from planning to the actual
building process and has stayed with me throughout as a friend and ally.
Ellen has made the whole experience of having a home built through Stonewood a stress free experience.
The process of building a house initially sounded confusing and overwhelming however Ellen made it easy and often went the extra mile, including liaising with our Lawyer or with our bank in regards to making progress payments.
Ellen is friendly and professional and nothing was ever too much trouble. Ellen is an excellent communicator and always responded promptly to our queries. It's been a pleasure working with Ellen and we appreciate everything she has done. Our home is nearly completed and looking great 🙂
Thank you. Thank you for your support and conscientious work ethic. You all do an amazing job.
Keeping your team work as such is not an easy task. Dealing with clients and their demands AND keeping professionally focussed is what you're all about. I love my little home! Thank you Stonewood Homes! Your boss can be proud of his team! Yes, we had such a pleasant "handing over of the keys" last evening. You work with some really nice guys!
I'm still finding it hard to believe that that vacant piece of land stuck in the middle of a whole lot of 1970's houses now has a brand new home built on n it. AND that house belongs to me! I feel a great sense of achievement. Thank you for being so patient with me. This has been the hugest accomplishment in my life.
When first deciding to design and build our dream home we approached Stonewood Homes. From the outset we found Jeff and the Team at the East Auckland Office to be responsive and accommodating while working through our multiple plan changes before reaching the final result. The ideas that Jeff had when looking at our design made it work that much better. Stonewood took care of everything including the final plans, geo tech engineering and resource consent.
Throughout the building process we were kept fully informed thanks to our onsite project managers Mike & Nathan who were great to deal with. They both have a wealth of knowledge and kept the project running smoothly. Having built before with another organisation we were impressed with the Stonewood quality of workmanship from the framing right through to the tiling, painting and final result. Stonewood not only met but exceeded our expectations.
Our home was completed 1 week ahead of schedule during the busiest time for building and as per the initial contract price. We are proud to own a Stonewood home and can not recommend them enough to anyone looking at building their dream home. Thanks so much to everyone at Stonewood Homes East Auckland we absolutely love our new home.
2020 HOY Awards
Silver Gib Showhome
Bronze Volume/Group Housing New Home up to $450,000
Silver Altus Window Systems New Home $750,000 – $1million
Gold Volume/Group Housing New Home $450,000 – $750,000
Gold Volume/Group Housing New Home $450,000 – $750,000